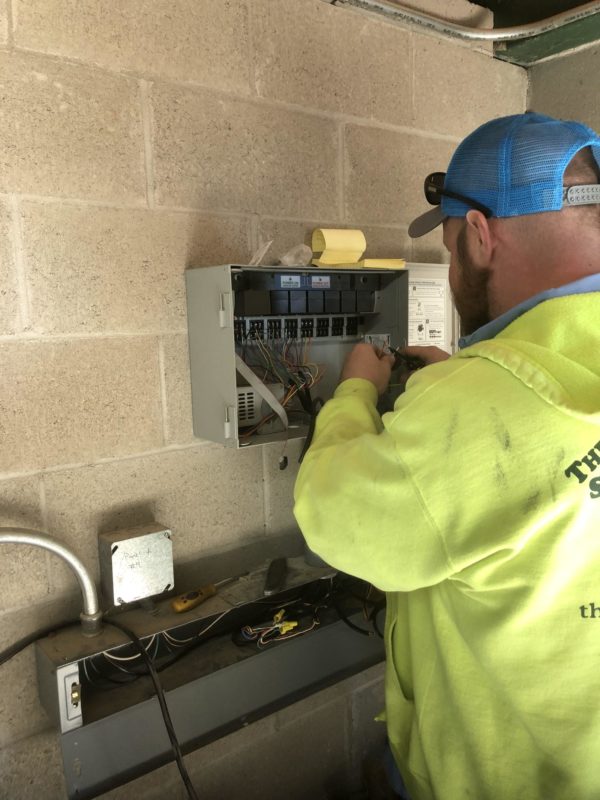 Why choose us?
At The Sprinker Company, we offer:
Better Training
Better Equipment
Better Service
Better System
... which means a healthier landscape for you!

The decision to install an underground sprinkler system at your residential or commercial property is a commitment to keeping your lawn and landscaping looking its best. Which contractor you choose to partner with in that decision will make all the difference in making that desire a reality that will give you the results you want for years to come.
A Wisconsin leader for over the past 30 years
The Sprinkler Company, Inc. has been an industry leader in Northeastern Wisconsin for over the past 30 years. A sprinkler system installed by The Sprinkler Company will give you the assurance that your landscaping will look its best without all the hassle of dragging around hoses and forgetting to turn off the water. Your lawn and plantings will be watered automatically and efficiently even while you are away.
In short: better training, better equipment, and better service means a better system!
Experience & Training
The Sprinkler Company has decades of experience installing & servicing Residential & Commercial underground sprinkler systems throughout Northeastern Wisconsin. We are committed to delivering quality systems through ongoing training and education of our staff.
Name Brand Manufacturers
The Sprinkler Company uses the highest quality components, products, and parts from the top manufactures in the irrigation industry sourced from local vendors. This relationship gives us the supply of products and support we need to deliver quality systems to our customers.
Projects of All Sizes
We have installed underground sprinkler systems of all sizes and types. We can assist you in projects from a small residential to a large commercial site or athletic field system. Our systems are built to be easy to service, dependable, and with the ability to expand with future needs.
Professionalism & Documentation
The Sprinkler Company has a Certified Irrigation Designer and Certified Irrigation Contractor on staff to assist in the design and installations of our systems. We also have the ability to produce CAD drawings of irrigation systems and can utilize our in-house GPS equipment for more accurate documentation.
Adherence to Local & State Codes
We obtain the proper license and documentation as required by the local municipality. Potable (drinking) water connections are made by a licensed plumber with an approved back flow device along with the proper permits.
Trust
The Sprinkler Company was founded in 1988 and has been in business for three decades installing, maintaining, and servicing systems in Northeastern Wisconsin. By choosing a reputable and trusted company like The Sprinkler Company you can feel confident that an underground sprinkler system installed by us will give you lasting satisfaction for years and years.
Equipment
At The Sprinkler Company we utilize our wide variety of equipment to best fit the installation requirements. This allows us to install an inground sprinkler system with minimal damage in an existing landscape by use of a smaller equipment while still having the larger equipment needed for installations on larger sites.
Service and Maintenance
The Sprinkler Company has a trained full time service staff to ensure your system is efficient and reliable year after year. A properly installed system will only remain dependable if regular service and maintenance is performed by qualified personnel. We service systems all over Northeastern Wisconsin including Green Bay, De Pere, Appleton, Oshkosh, Fond Du Lac, Door County, Wausau, Crivitz, Shawano, Marinette, Manitowoc, Sheboygan, and Plymouth.