Preventative Maintenance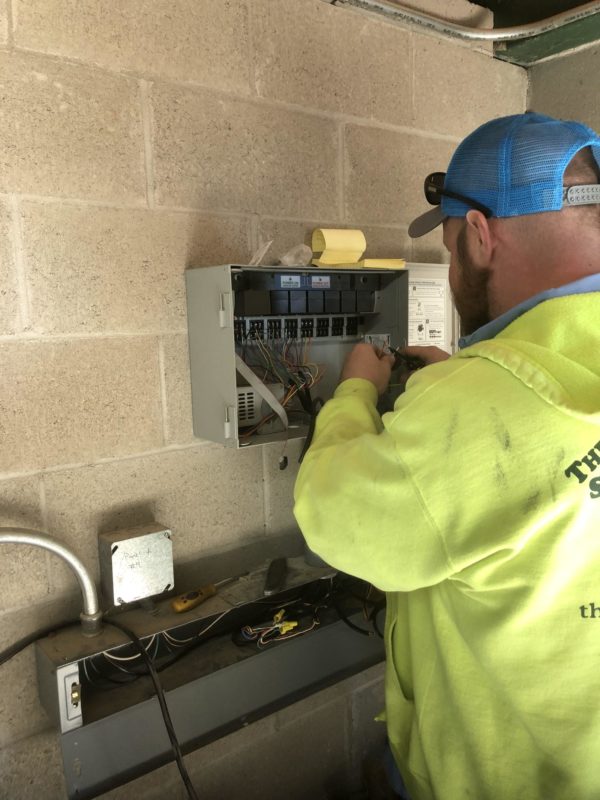 Irrigation Maintenance Agreements
Preventative maintenance of your irrigation system is not any different than that of other investment you own such as your car or home.  Yearly inspections and maintenance are required to protect your investment and keep it preforming at its best.  
Simplify the seasonal maintenance of your landscape irrigation system with an annual irrigation maintenance agreement from The Sprinkler Company.  
Our agreements provide many benefits:
Easy Sign Up: Simply select the seasonal maintenance agreement to meet your needs: Spring Start-Up, Mid-Season Check Up, and Winterization. Sign up once in the spring for all your seasonal maintenance needs.  
Convenient Payment: A one-time payment will take care of all your seasonal maintenance when you sign up for an irrigation maintenance agreement.  Take advantage of our prepayment discounted rate by April 15 and enjoy a 10% discount on all additional repair services throughout the season.*
Nothing to Remember: By signing up for an irrigation maintenance agreement you will be automatically scheduled.  Our office staff will inform you in advance with convenient reminders of when we will be maintaining your system throughout the season.
Tailored Service: All customers have different levels of service that they require to maintain their system for optimal performance. We don't offer one fixed cost to fit all situations. Instead we custom tailor your irrigation maintenance agreement to fit your needs and system.
Dependability & Value: Relax in knowing your system has been inspected and adjusted to perform at its best by a trusted local full service irrigation company.
Knowledge: The Sprinkler Company has been installing and maintaining irrigation systems in Wisconsin for 3 decades.  Our Technicians know your system and how to service it.  We keep detailed records of the history on our customer's system for our technician to access and update as needed.
 *Maintenance Agreement discounts apply to service repairs and do not include new installations or system upgrades and add-ons.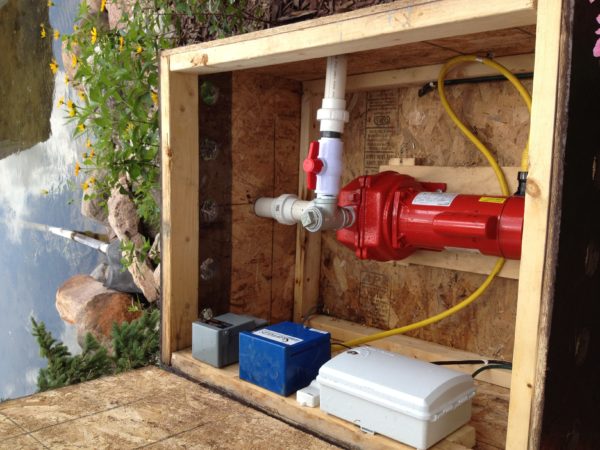 What's Included
Our Irrigation Maintenance Agreement includes 3 main parts:

Spring Start-Up
Mid-Season Check-Up
Winterization
They all work together to protect your investment and keep your system preforming at its best.  
All landscape irrigation systems are designed for the application and desired coverage area.  Systems are typically supplied by your household (potable) water system while others are supplied by pumping water from another source such as a pond or lake by use of an irrigation pump. 
Below is a basic outline of what each our irrigation maintenance agreements include.  Don't worry if something your system has is not on the lists below, our maintenance services are custom tailored to your system requirements. 
Spring Start-Up Maintenance

Spring Start-Up Maintenance

After being inactive all winter let our technicians prepare your system for the season.  This maintenance is the most important maintenance for the proper overall operation of your system to start the season off right. 

During the Start-Up any issues can be noted and corrected to make your system perform at peak efficiency and reliability.   Start-Ups are typically done in the spring of the year and take place after April 15, depending on weather. 

Below is list of what is included for a typical Spring Start-Up:

Turning on water supply on household systems
Connecting the pump, pump intake line, and prime irrigation pump for pump systems
Inspect the backflow device for damage or leaks for household water systems
Safety check of master valve for proper operation for household water systems
Safety check operation of pump & pump start relay for pump systems
Inspecting the operation of system
Making necessary adjustments for proper coverage and rotation
Program irrigation controller
Making any required repairs at time of start-up to complete startup – Needed repairs will be an additional charge to cost of the start-up
Making a list of suggested repairs or upgrades to improve your irrigation system

Mid-Season Check-Up Maintenance

Mid-Season Check-Up Maintenance

Mid-Season or Monthly Check-Ups ensure your system is operating at its best during the part of the season when it is needed most.  

Even though our technicians may have inspected and prepared your system during a Spring Start-Up, new issues may arise that could affect the performance of your system.  This maintenance gives us the opportunity to correct any issues before they become bigger problems.  

Inspecting the backflow device for damage or leaks for household systems
Safety check of master valve for proper operation for household systems
Safety check operation of pump & pump start relay for pump systems
Inspecting the operation of system
Making necessary adjustments if needed
Check program  for irrigation controller
Making any required repairs at time of mid-season to complete evaluation – Any need repairs will be an additional charge to cost of the mid-season check-up
Making a list of suggested repairs or upgrades to improve your irrigation system

Winterization Maintenance

Winterization Maintenance

With the shorter days, cooler temperatures, and falling leaves, fall has arrived and it's time to prepare your system for the freezing weather to come with Winterization Maintenance.  This maintenance service is our most popular and the most important to protect your system from freeze damage during the cold winter months.  

Protect your investment with Winterization Maintenance from The Sprinkler Company backed by our TSC Winterization Guarantee**. 

Below is list of what is typically included for a typical Winterization:

Turning off water supply to the irrigation system for household systems
On pump systems, disconnect pump and intake line – Pump can be drained and left on site but we recommend our FREE heated storage for winter. 
Remove water from system with compressed air
Inspection of system at winterization and making list of any recommended repairs or improvements for following spring.
Turn off irrigation controller for winter
Making a list of suggested repairs, upgrades or service needs with estimate of additional work to the customer TSC Winterization Guarantee**.

We've got you covered – with 30 years of experience of servicing irrigation in Northeastern Wisconsin; we will be here year after year to stand behind our work.

TSC Winterization Guarantee

Be confident that The Sprinkler Company has winterized your system. We guarantee your winterization on your system to be done properly and no damage should occur to your system due to freezing.  Rest assured in the event that your system is damaged due to our improper winterization, we have the knowledge, staff, equipment, and resources to make the proper repairs and will do so at no cost to the owner.

**Some exclusion that apply but are not limited to are:

Frost movement of ground causing pipes to shift or settle resulting in breaks
System is damaged after Winterization (such as by construction or landscapers) allowing water to enter pipes and freeze
System was attempted to be winterized after freezing weather occurred – ie. did not schedule/did not have maintenance agreement
No proper way to winterize stand pipe or portions of the system
Unknown or inoperable sections of system that could not be winterized
Water was turned back on by other after Winterization and prior to Spring Start-Up
Faulty or leaking shutoff valve

Ready to get Started?

Contact The Sprinkler Company today to request a Maintenance Contract.








© 2020 The Sprinkler Company